Executive Team
Carlos Diez, CEO and Founder
As CEO, Carlos Diez is responsible for corporate strategy and operations. MarketGrader Capital was born from Carlos's desire to build investment products that track MarketGrader.com's global indexes, giving investors the ability to participate in growth opportunities globally through smarter equity indexes.
In 1999, Carlos founded MarketGrader.com with a mission to aggregate and analyze the proliferation of standardized accounting data on public companies, then newly accessible via the Internet. With a team that shared his drive to innovate the stagnant and conflict-ridden field of equities research, Carlos leveraged emerging big data technology to methodically build an innovative research engine and a systematic, fundamentals-based scoring system that could be applied to any public company with standardized and audited accounting figures. In 2003, Carlos then led the construction of a family of domestic equity indexes, with stock selection based on MarketGrader.com scores of company fundamentals, weighing all constituents equally rather than by market capitalization.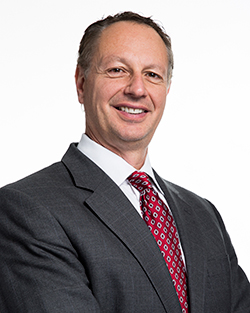 Brady Lipp, Managing Director
Brady joined MarketGrader Capital in 2014. He is responsible for the firm's business development efforts with institutional investors and the insurance segment.
Brady has significant experience building institutional sales and marketing departments at leading asset managers. In 1994, Brady joined Warburg Pincus Asset Management to head the group's nascent Institutional Sales and Marketing group. In his five years serving as Partner and Managing Director, Brady grew the Institutional Sales and Marketing from a staff of 3 to 30 and assets from less than $2 billion to $14 billion, representing half of total firm assets at peak. Upon the sale of Warburg Pincus Asset Management to Credit Suisse in 1999, Brady assumed the title of Managing Director, leading Credit Suisse Asset Management's Global Post Venture Capital, a new division where he grew assets to $650 million in eighteen months from investors in Asia, Europe and the U.S.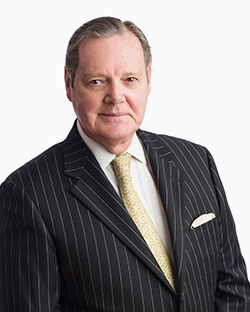 David Lucterhand, Managing Director
David joined MarketGrader Capital in 2014 as Managing Director. In this role, he is focused on the development of the firm's suite of international investment products, partnerships and strategy.
Prior to joining MarketGrader Capital, David spent the last four years at MarketGrader.com in the role of Senior Advisor and Director of Business Development.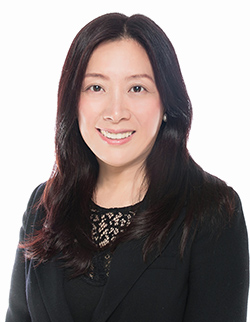 Xiaolian ("Xiao") Wang, Managing Director
Xiao joined MarketGrader Capital in 2015 as Managing Director. She is responsible for research and product development, and leads the company's business development efforts in China.
Having held executive level positions in portfolio management, asset allocation, product development, macro and top-down research, hedge fund analysis and institutional business development, particularly in China, Xiao brings a dynamic skillset to the firm.
Advisory Board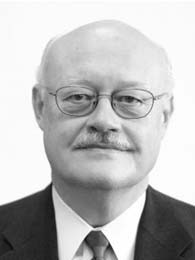 John Prestbo
With over 45 years experience in index publishing and financial journalism, John serves as Senior Advisor to MarketGrader Capital, a role he has maintained since the firm's inception. In this position, John counsels on corporate strategy, product initiatives, strategic partnerships and relationship building within the indexing and investment community. Additionally, as a developer of the Barron's 400 Index, John authors performance commentary on the Index for MarketGrader.com and MarketGrader Capital.
Prior to working with MarketGrader Capital, John was editor and executive director of Dow Jones Indexes, and served as chairman of the Dow Jones Index Oversight Committee. During his time at Dow Jones Indexes from 1996 – 2012, he worked with the Barron's editorial team and MarketGrader.com on the development of the Barron's 400 Index. Prior to that John worked as an editor and writer for The Wall Street Journal in various capacities from 1964 – 1996, including page-one editor, commodity news editor and markets editor.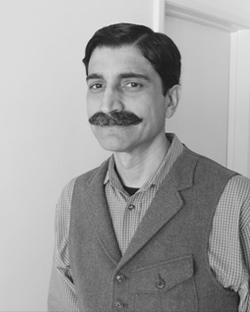 Francis Gupta, Senior Advisor
Francis Gupta joined MarketGrader Capital in 2015. In his role as Senior Advisor, Francis leads intellectual property initiatives, identifies applications of MarketGrader's company fundamentals-based Global Research for the benefit of the investment community and assists with development and commercialization of new MarketGrader Indexes.
Prior, he was a Director with Dow Jones Indexes and served on the Index Oversight Committee. In this capacity, he built the firm's research group, was integral to new index development and lead landmark projects for institutional clients across equity, multi-asset class and other specialty indexes, such as income and hedge fund indexing. Francis also held strategic advisory positions in institutional investment management for Credit Suisse Asset Management and J.P. Morgan Investment Management.